Software Datarecon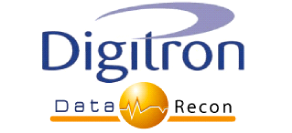 Point for the implementation of our systems is our software acquisition, monitoring and control DataRecon, offering each user a complete customized solution, thanks to the extreme flexibility of use and especially the wide availability of making "custom "100%.
The software is a natural complement DataRecon of our data acquisition modules (series Digi1 and Digi2) also provides an extensive library of drivers to communicate with most commercial devices such as PLCs, controllers, drives, data acquisition modules other houses, special features can be developed and integrated directly by the user, while the export functions provide access to data by the main software packages (Excel, access, ...).
With DataRecon distributed architectures can be implemented Intranet / Internet and use the telephone network to communicate with remote devices or sending text messages.